As IT plays an increasingly more important role in the board room, class room and meeting room there is more and more necessity for connectivity between devices. Things were much simpler when there was just a laptop, projector and screen. We now want to share content from our Smart phones or tablets with others in the same meeting or in a meeting on another continent.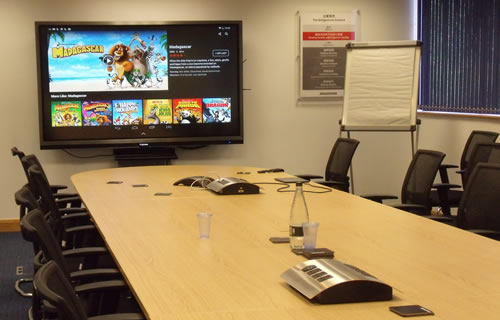 Hardware is changing up a gear with large 85" HD interactive displays video and voice conferencing. Although many of these devices can operate wirelessly in practise solutions tend to be more robust running over resilient wired technologies.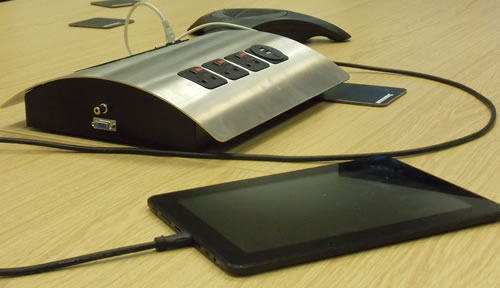 We have cabling solutions running over the latest HDMI standards where longer distances are required HDMI running over structured CAT5 and CAT6 cabling as well as legacy solutions.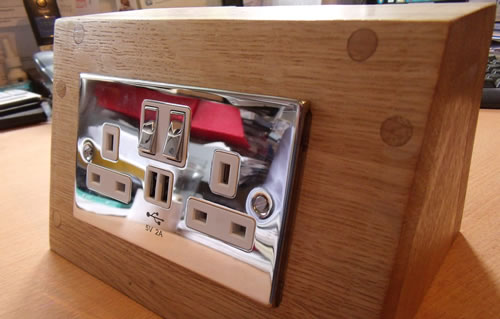 There are many stock and bespoke products available however our most popular solution is the table mounted AV console which can be finished in a variety of ways to maintain aesthetic continuity.
Connectivity on the meeting room or board room table typically includes HDMI, USB, VGA, audio, network and power sockets which typically incorporate USB charging.
Talk to TCS about your Meeting Room / Conference Room Audio Visual requirements.