At TCS, we offer expert IT project management services and have helped a number of major organisations in the private and public sectors. With experience and expertise in managing and delivering a wide range of high-quality, complex and often high-profile projects, we understand how to deliver within an agreed timescale and budget.
Office Relocations & new builds 200 user +

Manufacturing Site Relocations & new builds 20K sq/ft +

Nationwide rollouts

Migration Projects.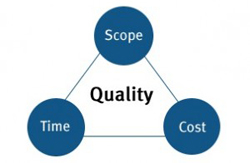 We have a long and proven track record of delivering IT projects of various sizes and types, from office relocations to design and implementation of nationwide rollouts. We have years of project management experience across a wide variety of business sectors. Our ethos is to ensure that every project we undertake remains on schedule, allowing sufficient time for testing and retesting to enable us to exceed your expectations. We also manage the necessary logistics, resources, capacity planning and security so that projects are delivered with minimum disruption to your business.